Jim Hitt, CEO of American IRA, will be attending this event.
Atlanta REIA Main Monthly Meeting
& Vendor Trade Show
Sept 14th @ Atlanta Unity, Norcross, GA
How to Structure Deals for Passive Income Like the Top 1% of Investors
with Special Guest, George Antone
MEETING CHANGED TO 2ND MONDAY THIS MONTH ONLY DUE TO LABOR DAY HOLIDAY
Atlanta REIA Members Can Attend at No Charge. This month,
Guests Can RSVP Online Now for $20 or Pay $25 at the Door.

Atlanta REIA Members Please RSVP on Meetup.com
Atlanta REIA is excited to announce that George Antone, founder of MPactWealth, will be the special guest speaker at our Main Monthly Meeting on Monday, September 14th at 5PM. The meeting will take place at Atlanta Unity located at 3597 Parkway Lane in Norcross, GA. George will be sharing with us his years of knowledge about being an entrepreneur and investor.
Since the age of 16, George has been involved in business with several of his family's enterprises. He has become an expert at structuring deals, whether real estate, notes, or any other income-producing transactions. Most investors know how to find the deals, and many even know how to find the funds to close the deal, however, the majority of investors do not structure their deals properly and they leave themselves vulnerable down the road. You definitely don't want to be that investor. So don't miss this very important meeting.
At the meeting, George will briefly discuss what he will be going into more depth about at The Wealthy Code Workshop. He will discuss…
Mistakes to avoid in order to earn passive income that is consistent and dependable
How to evaluate and adjust deal risks and rewards in a way that allows you to make the deal work for you
Ways to minimize your risk and and maximize your profits by using different structures for your deals
How to achieve the dream of most entrepreneurs of working less, having less stress, and having more money and the freedom to spend your time doing what you love to do
And much, much more!
Don't miss this great opportunity to learn how to structure all of your income producing deals to make you more money. All this is happening at the Atlanta REIA main meeting on Monday, September 14th at 5PM at Atlanta Unity located at 3597 Parkway Lane in Norcross, GA.
As always, Atlanta REIA Members can attend the event at no charge and Non-Members can Register Online for $20 or pay $25.00 at the door. Be sure to bring your business cards and flyers and join us for an evening of real estate deals, vendors, networking, education and fun! See you there!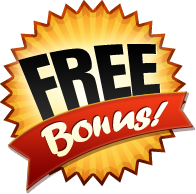 Member Appreciation Event: Don't miss the opportunity to learn much, much more from George at the 2-Day FREE* Member Appreciation Event> on September 19th & 20th. This event is FREE* for the first 100 Atlanta REIA Members who sign up. Most seats have already been reserved, so if you have not RSVP'd yet, Reserve Your Seat ASAP!
*PLEASE NOTE: This event is FREE and limited to 100 members who RSVP. However, there is a $25 reservation fee to hold your seat that is 100% refundable if you attend both days and stay to the very end. There will be absolutely no refunds for no shows or those who leave early. No exceptions. Date, Time & Location are subject to change.

Atlanta REIA Members Please RSVP on Meetup.com